Bialy Bocian Cherry Vodka Liqueur (Wisnia) 50cl / 30%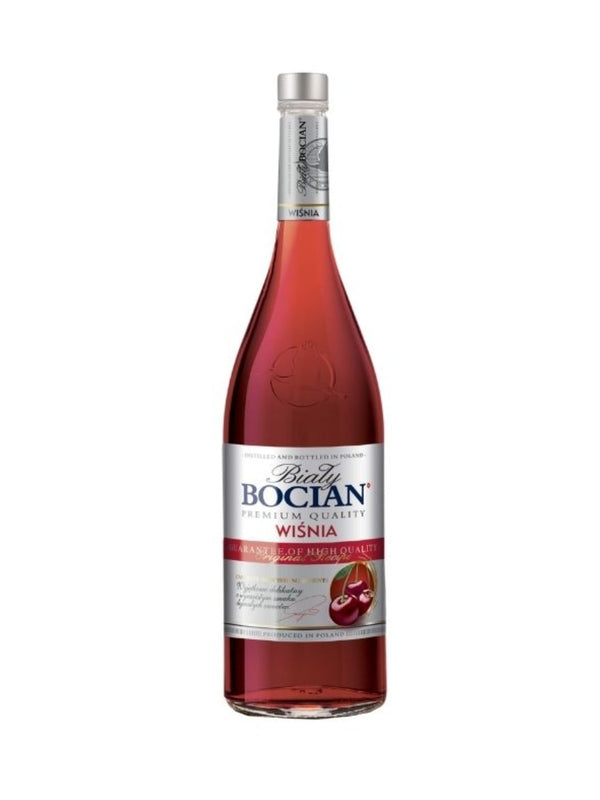 This edition of Bialy Bocian (the white stork in Polish) is flavored with cherry. Its delicacy and its sweet taste will seduce a large public, espacially those who do not like strong alcohols.
🇵🇱 O zdrowotnych właściwościach wiśni wiedziały już nasze prababcie. Od wielu, wielu lat nalewki z tych owoców dobroczynnie działają na organizm. Według opinii naukowców mnogość związków znajdujących się w wiśniach w różny sposób wspomaga układ pokarmowy, odpornościowy, krwionośny, hormonalny, nerwowy czy skórę. Do smaku sprzed lat powrócili gorzelnicy w bielsko-białego Polmosu, tworząc likier Biały Bocian Wiśnia.