Belvedere Organic Infusions Blackberry And Lemongrass Vodka 70cl / 40%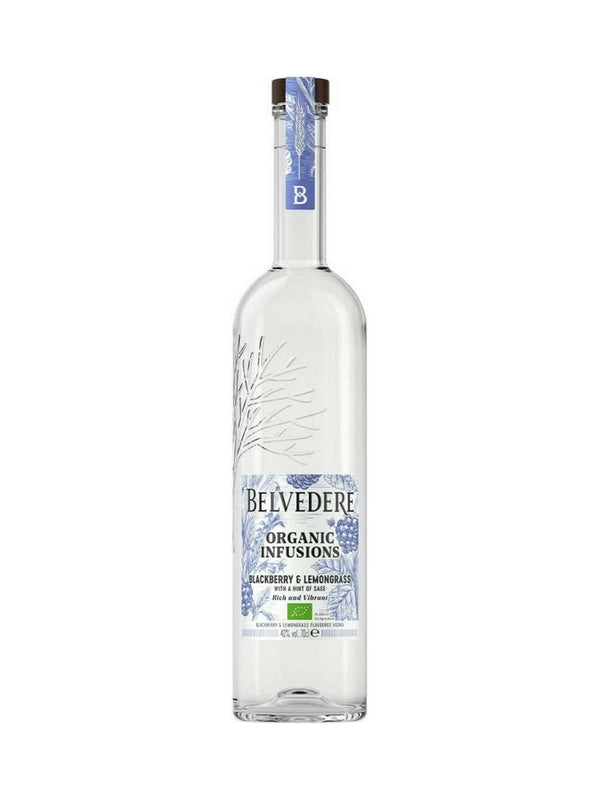 The richness of blackberries combine with zesty and fragrant lemongrass, plus a hint of herbaceous sage to create an infused vodka with layered and balanced natural flavor. Every bottle is rich with the natural essences of these organically grown ingredients, with zero additives, pesticides chemicals or added sugar, in accordance with the legal regulations of Polish vodka that dictate nothing can be added. Mix with soda to create a simple and incredibly fresh tasting cocktail that's bursting with flavor.
🇵🇱 Belvedere Organic Infusions Blackberry & Lemongrass powstała z polskiego żyta i krystalicznie czystej wody, wzbogaconej paletą infuzji płynących prosto z natury. Odkryj, co powstało z najlepszych polskich surowców uzupełnionych o organiczne i wyselekcjonowane esencje z ekologicznie uprawianych składników.