J.A. Baczewski Wormwood Vodka Flavoured (Piołunówka) 50cl / 35%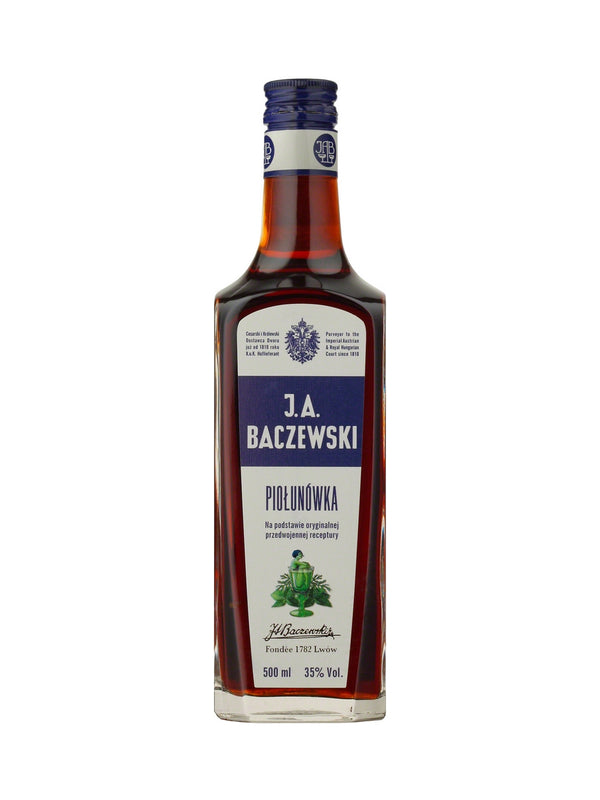 Vodka made of potato spirit. It is supplemented with wormwood, lemon balm, anise and herbs. The entire recipe was created in the 16th century, which is still closely guarded today. The vodka was distilled three times, which made it possible to obtain extremely pure vodka. As the name suggests and its composition, vodka with an interesting, slightly herbal flavor. The drink works great as an aperitif.
🇵🇱 Wódka która powstała ze spirytusu ziemniaczanego. Dodatkiem do niego jest piołun, melisa, anyż i zioła. Całość receptury powstała jeszcze w XVI w. , która do dziś jest pilnie strzeżona. Wódka poddana trzykrotnej destylacji, co pozwoliło na uzyskanie niezywkle czystej wódki. Jak sama nazwa wskazuje i jej skład, wódka o ciekawym lekko ziołowym smaku. Trunek świetnie sprawdza się jako aperitf.