J.A. Baczewski Whisky 70cl / 43%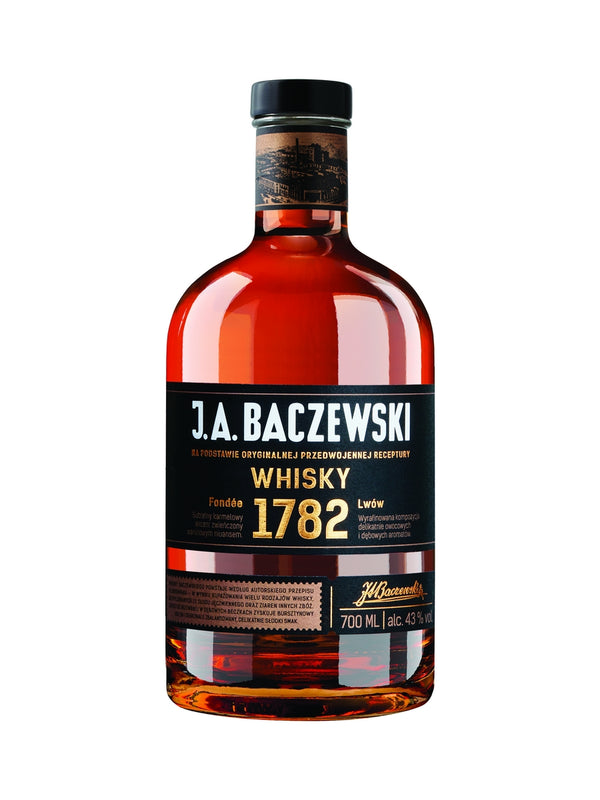 A blended whisky from Poland's J.A. Baczewski, marrying malted barley and other grains. It's fairly spice-driven, so should hold its own rather well mixed with ginger ale and the like. The big ol' 1782 on the label is a reference to year that the first Baczewski distillery was opened on the outskirts of Lviv (now in Ukraine).
🇵🇱 Powstaje według autorskiej receptury kupażowania różnych rodzajów whisky, destylowanych ze słodu jęczmiennego i ziaren innych zbóż. Dojrzewanie w dębowych beczkach sprawia, że nabiera bursztynowej barwy oraz lekko słodkawego i wyjątkowo delikatnego smaku.