J.A. Baczewski Huzelnut Vodka Flavoured (Orzechówka) 50cl / 38%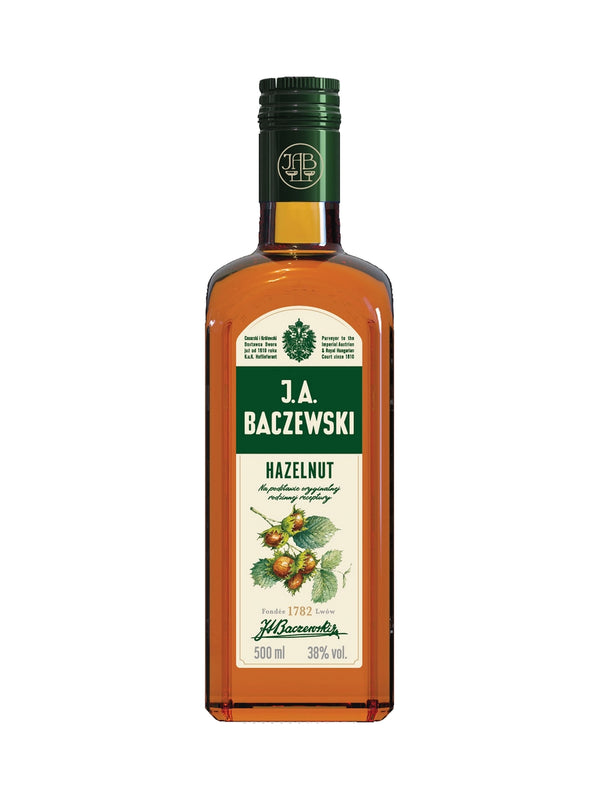 J.A Baczewski hits hard with a hazelnut vodka : which is a real success ! Notes of roasted hazelnuts and nougat is making this vodka a great ally for desserts but not only. Thanks to its perfect balance between sugar and alcohol it can be apreciated as a pre-dinner drink or in a cocktail.
🇵🇱 Do produkcji wykorzystujemy najlepsze naturalne składniki: prażone orzechy laskowe, nugat i wanilię. Przygotowaną masę łączymy z najwyższej jakości spirytusem ziemniaczanym i dodajemy krystalicznie czystej alpejskiej wody. Orzechówka może być podawana jako aperitif lub digestif, jednak najlepiej smakuje ze świeżo parzoną kawą i łyżką puszystej bitej śmietany.