J.A. Baczewski Dry Gin 70cl / 43.5%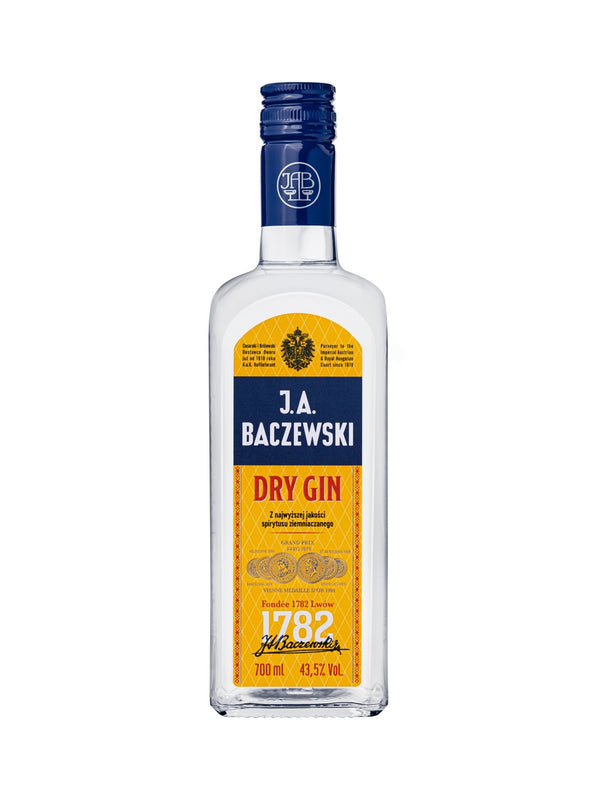 J.A. Baczewski Dry Gin is a rare and original gin. Distilled on a potato base, it is the result of a maceration of juniper berries, oranges peels, lemon, ginger, coriander and fennel.
🇵🇱 Zrównoważony aromat i smak, to zasługa trzykrotnie destylowanego spirytusu ziemniaczanego, krystalicznie czystej górskiej wody i starannie dobranej mieszanki tradycyjnych ziół i przypraw. Znakomity aperitif, podawany z tonikiem, lub główny składnik klasycznego koktajlu martini dry.