Soplica Raspberry Vodka Liqueur (Malinowa) 50cl / 28%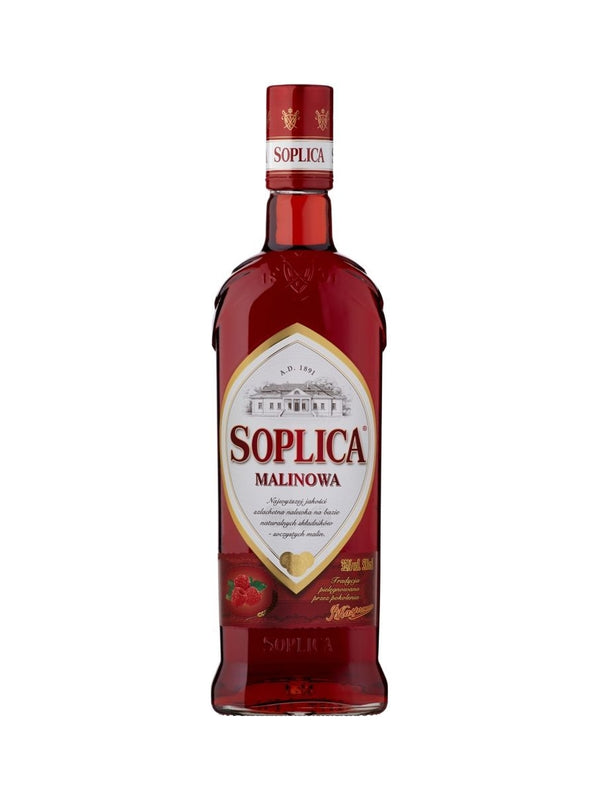 With the same careful blend of grain vodka, rye and wheat, Soplica Raspberry also contains the fruity flavour of juicy raspberries specially selected from the orchards of Poland. Soplica Raspberry flavoured liqueur has a warm aroma and taste reminiscent of juicy raspberries.
🇵🇱 Soplica Malinowa to długo leżakowana w specjalnych warunkach wódka smakowa (nalewka) o smaku soczystych malin prosto z polskiego ogrodu. Słodka, owocowa nuta trunku przywodzi na myśl ciepłe, letnie dni, zapach domowego ciasta, smak dżemów i pysznych konfitur. Wspaniale smakuje z herbatą.