Zurek Zytni Rye Vodka 50cl / 40%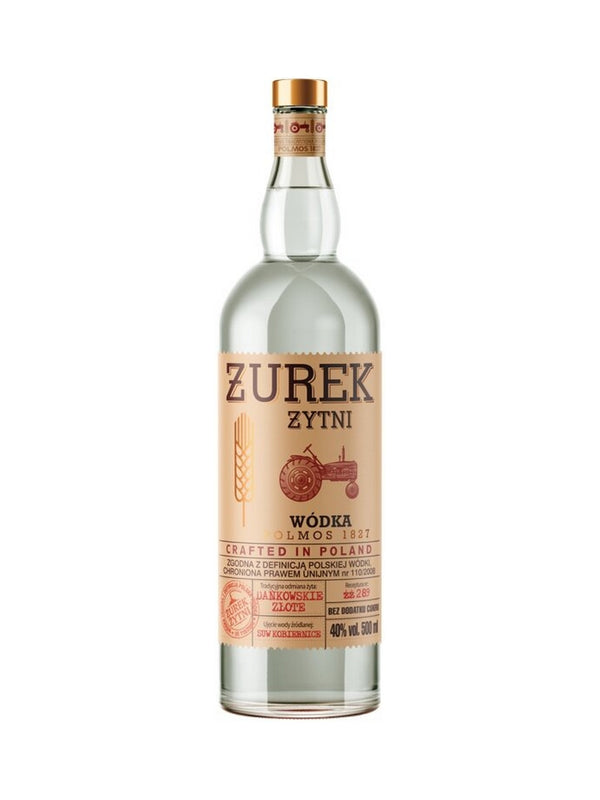 Zurek Zytni is a drink like before, made of Dańkowskie Złote rye, full of aromas of fresh wholemeal bread. Its unique purity results from the combination of the best spirit with crystal clear mountain spring water from the Beskids. It is a vodka with no added sugar.
🇵🇱 Żurek Żytni to trunek jak sprzed lat, wyprodukowany z żyta Dańkowskie Złote, pełny aromatów świeżego chleba razowego. Jego unikalna czystość wynika z połączenia najlepszego spirytusu z krystalicznie czystą, górską wodą źródlaną pochodzącą z Beskidów. Jest to wódka bez dodatku cukru.