Dalkowski Green Pepper Vodka (Na Zielonym Pieprzu) 50cl / 38%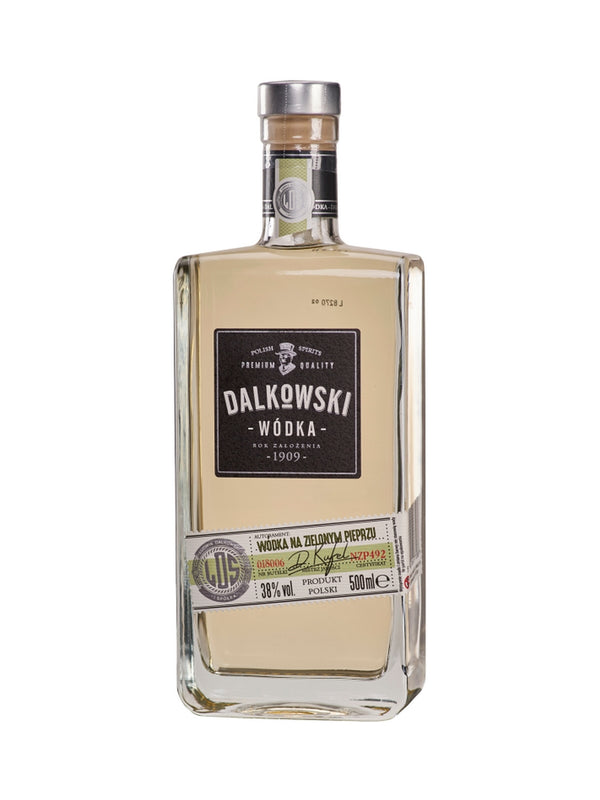 Dalkowski Vodka on Green Pepper is a Polish flavored vodka. It is made by maceration of green peppercorns, and the whole composition is complemented by the addition of natural root oils. Green peppercorns give the drink a spiciness that is balanced by the smooth taste of potato alcohol.
🇵🇱 Dalkowski Wódka na Zielonym Pieprzu to Polska wódka smakowa. Powstaje poprzez macerowanie ziaren zielonego pieprzu, a całości kompozycji dopełnia dodatek naturalnych olejków korzennych. Ziarna zielonego pieprzu nadają trunkowi pikantności, która zbalansowana jest gładkim smakiem alkoholu ziemniaczanego.