Krupnik Bitter with Mint Vodka Liqueur (Gorzki z Miętą) 50cl / 30%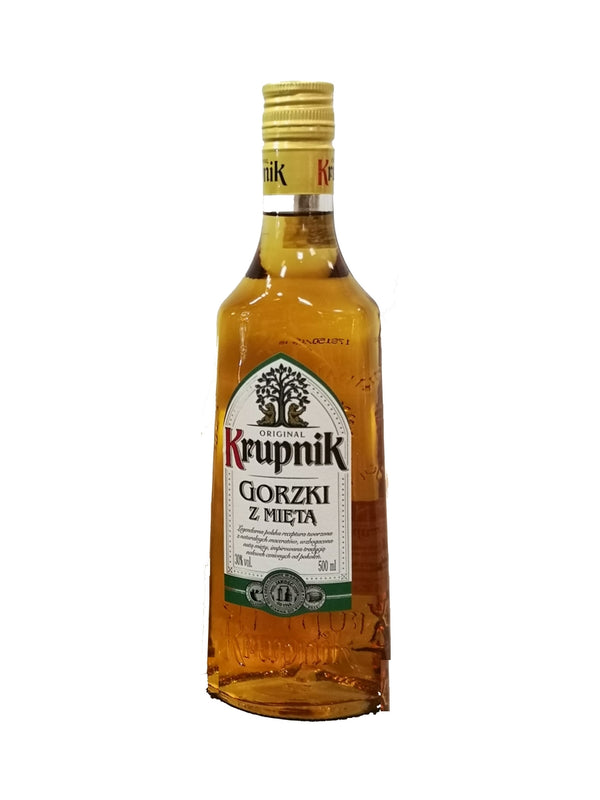 Krupnik bitter with mint is a legendary recipe made of natural macerates inspired by the tradition of Polish liqueurs, the best for centuries. The refined recipe of perfectly composed ingredients, confirmed by consumer research, makes Krupnik Gorzki with mint is unique and worth recommending.
🇵🇱 Krupnik Gorzki z miętą to legendarna receptura tworzona z naturalnych maceratów inspirowana tradycją polskich nalewek, najlepszych od stuleci. Dopracowana receptura idealnie skomponowanych składników, potwierdzona badaniem konsumenckim sprawia, że Krupnik Gorzki z miętą jest wyjątkowy i godny polecenia.